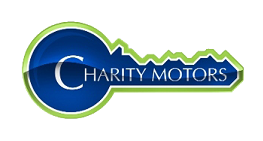 The Redford Theatre is now a Charity Motors donation partner organization.  If you have a vehicle you are thinking about selling, why not donate it to Charity Motors and the Redford Theatre will be the beneficiary of the proceeds!  It's easy, just call Charity Motors at 888-908-CARS (2277) and tell them you would like your proceeds to go the Redford Theatre.  Everyone wins—they'll arrange to pick your car up and tow it away for free, you receive a tax donation, and the Redford gets a much needed and much appreciated donation. Visit Charity Motors for more information.
Dear Friends of the Redford Theatre:
In 1928, a new neighborhood movie house opened in Detroit called the Redford Theatre and it quickly became a neighborhood institution. Decades later hundreds of movie palaces fell into disrepair but the Redford Theatre and its theatre organ, with support from the Motor City Theatre Organ Society, a team of dedicated volunteers, and devoted attendees, managed to escape the ravages of neglect that befell so many others.
Unfortunately, this unique, historic theatre requires constant upkeep and attention. We also need to keep up with changes in technology, so that you may enjoy the best possible experience. It is our hope that through this fundraising effort we can bring you clearer sound, the complete of the Ladies Lounge, a needed handicap accessible restroom, expanded parking, and more.
We invite you to play a vital role in the continued operations and improvements to this beautiful, one of a kind movie palace. The Redford is a special theatre, one that continues to bring history to life, entertaining and educating audiences from all over metro Detroit. Won't you please consider making a donation and play an active role in continuing the Redford Theatre traditions?
Warmest Regards,
Liam Neary
Treasurer / 40 Year Volunteer
The Redford Theatre is a 501(c)(3) non-profit corporation. All donations are tax deductible.
Sponsor a Seat
The Redford Theatre is continuing its fund raising through the Sponsor a Seat Program. Funds raised will be used to help pay for the new seats in the theatre and other restoration projects as required. We invite you to sponsor A seat! Consider giving a seat as a gift—a gift that can last a lifetime.
You Can Make a Difference – Today
Make a cash contribution. You can use PayPal or you can send a check for any amount to the Redford Theatre, 17360 Lahser Road, Detroit, MI 48219
The Redford Theatre is a non-profit 501(c)(3) organization under the IRS code, so your contributions qualify as a tax deduction on your federal and state tax returns. Contributions over $1000.00 will get your name installed on our Redford Theatre Donor Wall plus other benefits!
Save
Save
Save
Save
Save
Save